Quick sunrise hike "Eiskarspitze"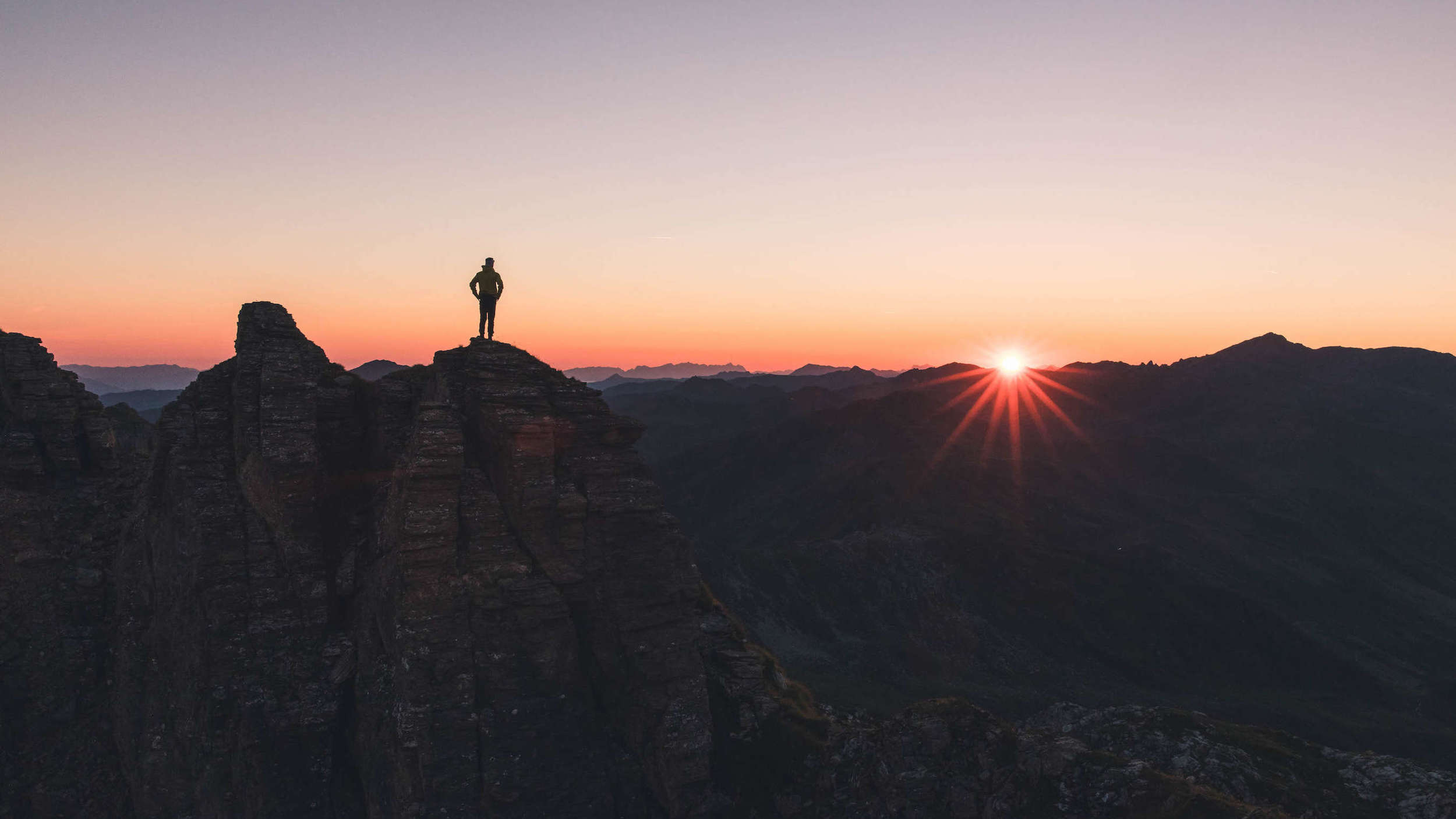 Hello guys and welcome to my blog!
I was thinking of doing a summits diary for a long time now, so here we are. I will not write too much - just the most important things.
So past week I went on a quick sunrise mission with my friend and pro runner Markus Kröll to mount "Eiskarspitze", its an easy hike with a great summit and a very beautiful lake next to it. We started with our bikes from the "Geiselhöfe" (1005m) took us for around 50 minutes to the "Vallruckalm" (2012m). From there you have to start the hike to the summit, it took us another hour until we reached the top of mount "Eiskarspitze" (2611m).
We made it just in time, the sun already started rising and my friend climbed up a good looking rock next to the summit where I started shooting.
Take a look at the first photo I took:
This is the summit

After some minutes of shooting, the sun was already pretty high and it got brighter and brighter really quick. So we did some running shots before it got too bright.

Markus Kröll running across the mountains.

Around an hour later we started running back down again where we passed this beautiful lake (took this on e with my drone).
30 minutes later we arrived back at the "Alm" where a very friendly farmer let us test his very own made milk. It tasted so incredibly good we couldn't stop drinking. After drinking the best self made milk ever, it was time to go back home. All in all it was a great start into the day. Unfortunately there were no clouds on this day, just a blue sky, but you can't always get what you want.
I will keep you guys updated with my adventures!
Take care, cheers, T.